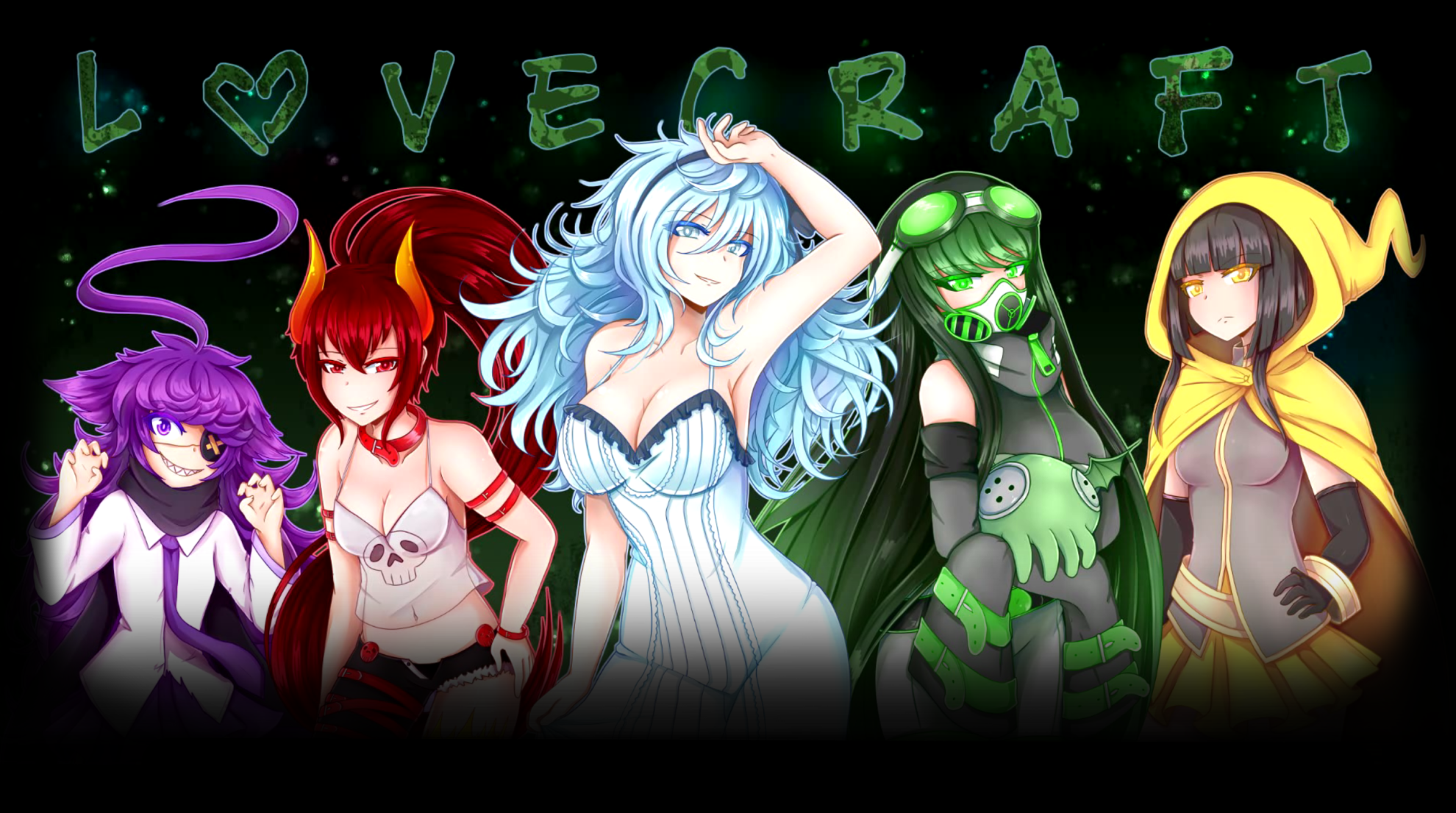 Lovecraft Demo
A downloadable game for Windows and macOS
Because love is pretty much insanity, right?

Taylor (default name) has had an interesting life. Anything paranormal in this world that you can think of, Taylor has witnessed. Werewolves? A pack lives out in their yard. Vampires? One probably attempted to kidnap them last Tuesday. Spirits? A demon lives in his attic, a poltergeist in the kitchen, and a shadow person takes turns running the dishwasher with them. They don't know why weirdness is drawn to them, it's just all they know. As a means of coping, they've grown rather bored by it.
The library in the basement of Taylor's house is also an interesting phenomena. The contents change every few hours or so, and hold every type of media you could possibly imagine. The only shelf that never seems to change is the shelf containing the works of HP Lovecraft. Fitting, really.
One day, after a somewhat peaceful morning, they go down to the basement to find that the Lovecraft bookshelf has changed, if only slightly: a purple book sits on the shelf, where it wasn't for years prior.
Upon opening the book, a purple-haired girl climbs out. Making a strange declaration about Taylor's nature and an even stranger declaration about matricide, she whisks them away to another dimension. Along the way, maybe Taylor will learn about the nature of their existence, about the tension building in the lives of these new goddesses around him, maybe even find a way to stop the universe as we know it from decaying into nothingness.
Or, you know, they could die. I guess there's only one way to find out.
If you'd like to join our discord, the link is here

This is just the demo for Lovecraft, but it will bring you a close experience to what the final game will be like. There are a few different features in this version including:
Trophys you can unlock
2 hours of gameplay
Original art, story and music
Avaliable for Mac and Windows
We've all worked very hard on this, and would appreciate any feedback or ideas for the game! If you enjoyed it, supporting us is appreciated but not mandatory!

If you support us with $5+, you can get 20+ HQ in-game art! And not only that but 14+ other wallpapers from other artists [Temachii, Senpaibuns, Yukirunran, etc] please support them as well!
Download
Click download now to get access to the following files:
Lovecraft-1.0-mac.zip
264 MB
Lovecraft-1.0-pc.zip
281 MB
Lovecraft_GameART_Wallpapers.zip
97 MB
if you pay $5 USD or more